Pacific Rim President's Claim that He Wants to Help El Salvador Leaves Many Unconvinced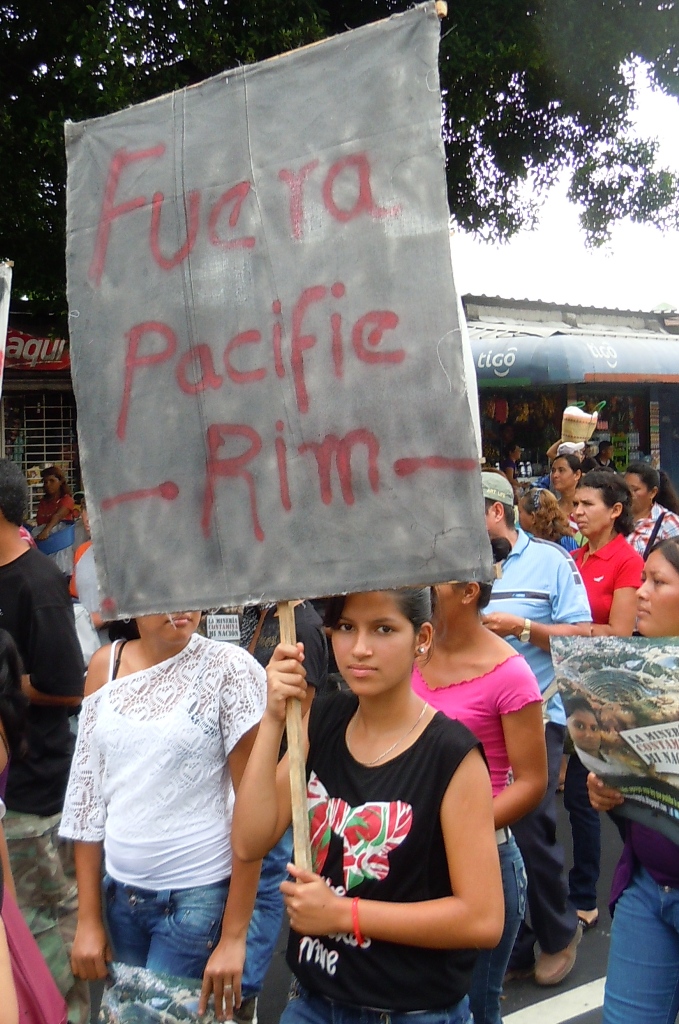 A lengthy article featuring Pacific Rim CEO Tom Shrake published on June 19th by the Toronto based Globe and Mail has come under criticism from groups like Oxfam America and Mining Watch Canada. 
The first paragraphs of the article are below, as well as a letter to the editor sent to the Globe and Mail which the newspaper decided not to publish. 
A Spanish version of the article can be found here (Una versión en Español del artículo se encuentra aquí)
Pacific Rim Mining locked in closely watched fight with El Salvador
JEFF GRAY - LAW REPORTER
The Globe and Mail
Published Tuesday, Jun. 19 2012, 7:23 PM EDT
Last updated Tuesday, Jun. 19 2012, 7:41 PM EDT

Tom Shrake, the American mining industry veteran who heads Vancouver-based Pacific Rim Mining Corp., is nothing if not an optimist.

He's had no end of troubles: His staff in El Salvador have faced intimidation at gunpoint by local opponents of his proposed mine. Anti-mining groups have accused his company of involvement in the killings of local activists, charges he vehemently denies and for which he says there is no evidence. And the government of the tiny, impoverished country has decided to block all mining within El Salvador's borders out of fear that a mishap could contaminate the country's water supply.
But Mr. Shrake says he remains committed to digging for gold and, he argues, digging the local population in northern El Salvador out of poverty.

This month, he got a green light to keep fighting for that plan from a World Bank investment tribunal in Washington – a fight being watched closely by the mining industry, international trade lawyers and anti-mining activists.

"We don't want to go to court. We never wanted to go to court … But they left us no choice," Mr. Shrake said in an interview from Reno, Nevada, where he is based.
Read the rest of the article here
Letter To the Editor:
In "Pacific Rim Mining locked in closely watched fight with El Salvador," CEO Tom Shrake's assertion that "rogue" groups are responsible for opposition to mining in El Salvador is absurd. Concern about the impacts of mining in the small, water-stressed country is shared across a broad spectrum of Salvadoran society, from the Catholic Church, to government officials, to -- most importantly -- people in Cabañas, where Shrake's Pacific Rim company is seeking to operate. The communities there have legitimate concerns about the environmental and social damage that mining can cause. International organizations like ours simply support their right to peacefully express their views on whether mining operations are appropriate in their backyards.
Shrake's assertion that the proposed mine would not endanger local water supplies is also just that, an assertion. Pacific Rim has never presented any actual plan or study to update its rejected 2005 environmental impact statement. No country should be obliged to allow a project to proceed without presenting an acceptable environmental impact statement. If Shrake really wants to help the people of El Salvador, he should drop his lawsuit against the Salvadoran government and respect its legitimate right to protect the environment and local communities.
Sincerely,
Keith Slack
Global Program Manager
Oxfam America
Washington, DC

Jamie Kneen
Co-manager
MiningWatch Canada
Ottawa