P. Cabezas
Lack of protections and reparations for those affected by human rights violations in mining affected communities is regretful states the Human Rights Ombudsman of El Salvador.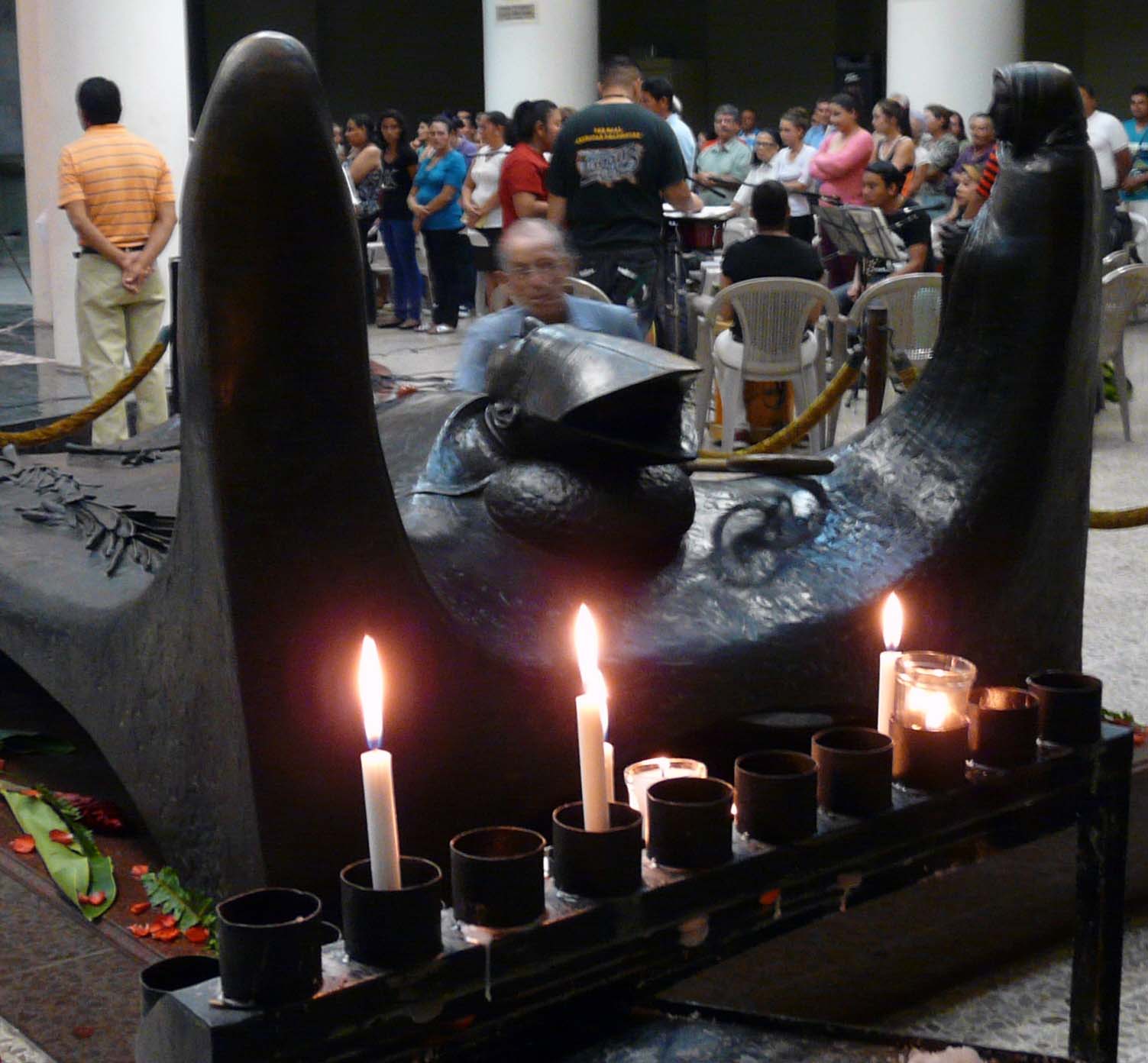 Several hundred anti-mining activists from mining affected communities in Cabañas arrived at the San Salvador Cathedral this past Sunday to participate in a special service to commemorate the fifth anniversary of the murder of five environmental activists in Cabanas.
"We are here to celebrate lives of those who died for their opposition to the El Dorado mining project" said Alejandro Guevara, an anti-mining activist from the community of La Maraña.
"We also want to reiterate our demands that the Office of the Attorney General conducts a thorough investigation of the murders to find both material and intellectual authors of these crimes, that the government implements a law to prohibit metallic mining, and that OceanaGold leaves our territory" he continued.
Australian-Canadian mining company OceanaGold acquired the El Dorado mining project and a pending lawsuit against the government of El Salvador as the main assets of Pacific Rim Mining in November 2013.
Pacific Rim had failed to meet regulatory requirements to obtain a mining permit for its El Dorado project in 2008, but when newly elected president, Mauricio Funes, announced an administrative freeze on mining permits in 2009, the company launched a lawsuit against the government of El Salvador for $77 million dollars.
Around the same time, Pacific Rim was involved in a public relations strategy which included lobbying Salvadoran and US politicians to obtain a permit, a high profile mass media campaign promoting the benefits of "Green Mining" , and an intense community engagement crusade to generate local support for mining in the northern department of Cabañas which ultimately fuelled deadly conflict.
Since 2007, community activists, journalist and members of faith based organizations who were opposed to the mining project had reported anonymous death threats against their lives and the lives of their relatives.
These threats escalated in June 2009 when community leader and vocal anti-mining activist Marcelo Rivera went missing, his body was found two weeks later in a well with signs of torture.
In December 2009, Ramiro Rivera Gómez, Vice President of the Cabañas Environmental Committee, was shot to death, and six days later Dora Alicia Recinos Sorto and her unborn child were also murdered.
In June 2011, Juan Francisco Durán Ayala, a volunteer with the Cabañas Environmental Committee, was also murdered.
Although the string of murders ceased in 2011, mainly due to local and international pressure and the intervention of the Inter American Commission on Human Rights which instructed the Salvadoran government to ensure the safety and security of environmental activists, death threats and other acts of intimidation have continued to occur over the years.
The latest event was reported in October 2013 when environmental activist Alejandro Guevara survived an attempted murder at his "safe" house in the town of Ilobasco.
Potential link to Pacific Rim
This past year the case of the murdered environmentalists was again in the news in El Salvador as members of La Mesa, National Roundtable Against Mining filed a request to the Attorney General's Office to investigate the possible implication of Rodrigo Chavez, the son of a well-known politician who is currently under detention for the gruesome murder of a municipal employee and for his alleged involvement with criminal networks in Honduras.
Rodrigo Chaves was Vice President of Pacific Rim in El Salvador until June 2009.
Environmentalists claim he had close ties with and was able to influence local political and judicial authorities in Cabañas and according to Luis Francisco Lopez, defense lawyer for La Mesa in 2009, "Chavez was personally involved in a legal harassment campaign to bring up fabricated charges against those opposed to the mining project."
Alejandro Guevara and members of La Mesa have argued that the Office of the Attorney General has failed to properly investigate the murders and that it has particularly neglected to pursue strong leads to find the intellectual authors possibly connected with the company.
"The fact that the highest representative of Pacific Rim in El Salvador during the time of the murders is now been linked with violent criminal networks lends credibility to our demands" states Guevara.
The Office of the Ombudsman for the Defense of Human Rights, PDDH, supports that opinion in a press release dated December 28th, 2014.
"We regret, first, that the investigations of these homicides has not taken all possible actions nor exhausted all lines of inquiry to clarify who the intellectual and material perpetrators of these crimes are, and secondly, the lack of protective measures and comprehensive reparations for the families affected of environmental defenders in the area" read the statement.
Who ensures that the rights of those who are negatively affected by mining projects are protected?
PDDH's release also underscores an issue that is often reinforced by survivors of violence in Cabañas.
While the company has made the most of international trade rules and foreign tribunals to garner a profit from a failed mining project, community members who have suffered hardship and irreparable loss due to the presence of the company in their territory have no venues to seek reparations.
OceanaGold purchased Pacific Rim for 12 Million Dollars in 2013 and immediately raised the amount of the law suit against the government of El Salvador to $301 million US. Oral arguments for the case were heard last September and a final ruling is expected to be released in the near future.
Meanwhile Alejandro Guevara's life remains in suspension.
He is a community organizer who over the years has gained notoriety for his opposition to the El Dorado Mining Project.
His 12 year old daughter, Maria Eugenia Guevara, was injured by 28 shotgun pellets during the same ambush that saw Ramiro Rivera assassinated in 2009.
She has since lived in exile in Guatemala while Mr. Guevara's life has had to change drastically as he travels back and forth from a second home he has established for security reasons in a town away from his community.
When he travels back to his community of La Maraña he needs to ensure that is safe to do so because supporters of the mining project are constantly watching his every move, according to his testimony.
Over the years he has reported various anonymous death threats received on his cell phone phone via text messages and in 2013, he survived an attempted murder.
Yet, he remains and active environmentalist and committed to see that other community members that have been affected by the violence are afforded minimal means for survival. As the vice president of La Maraña Environmental Association he was recently involved in a fundraising effort to support Santos Rodrigues, widower of Dora Alicia Sorto, build a modest home. Santos also had to abandon his community in 2009 after the murder of his wife, and now cares for his elderly mother and four children, including Vladimir Rodriguez who witnessed his mother's assassination and was hit by a gun shot during the ambush.
Despite of all the hardship he has personally endured, Mr. Guevara does not ask for much, "all we want is to enjoy our basic freedoms... that OceanaGold leaves our territory and that the government ensures a long term water supply by prohibiting mining, so we can all resume our normal life" he says.
---
IN MEMORIAM
Marcelo Rivera – murdered in June 2009.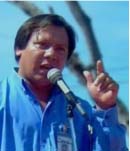 He was an artist and teacher, Director of Association of Friends of San Isidro (ASIC), Director of the San Isidro Cultural Center, a Board Member for the FMLN Party in Cabañas, and a member of La Mesa. He was an outspoken opponent to the El Dorado mine, and organized community opposition to local election irregularities in January 2009. He had received repeated death threats, was subject to a targeted campaign to publicly defame him, and had narrowly escaped a vehicular assault earlier in the year. He was kidnapped on June 18, while in-route by bus from San Isidro to Ilobasco. His dead body was found on June 30th with visible signs of torture that were consistent with former Death Squad tactics of the civil war years.
Ramiro Rivera – murdered Dec. 20, 2009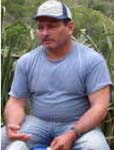 Ramiro (no relation to Marcelo) was Vice-president of the Environment Committee of Cabañas, and lived in Trinidad, near the proposed Santa Rita mine site. Ramiro was one of the leaders of local opposition to mining and had received several death threats as a result. He had been attacked on August 7, shot 8 times in the back, while returning on horseback from milking his cows. He survived, and recognized the perpetrator a former employee of the mine. On Dec. 20, Ramiro was driving up a very steep dirt road toward his home with 13-year old Eugenia Guevara and Ms. Felicita Eschevarria next to him in the cab of the truck. In the bed of the truck were Jose Santos Rodriguez (husband of Dora Alicia Sorto, and an outspoken mining opponent), and the two armed police guards. An ambush had been carefully planned at a switch back in the road, and at least four gunmen with M-16 military assault rifles sprayed the truck cab with bullets. Ramiro and Felicita were killed, Eugenia was wounded, and the others escaped.
Dora Alicia Recinos Sorto and her unborn child – murdered Dec. 26, 2009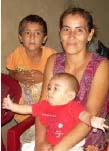 Dora, a mother of 6 children, and her husband Jose Santos Rodriguez were active members of the Environment Committee of Cabañas, and lived next door to Ramiro Rivera near the proposed Santa Rita mine site in Trinidad. Santos had received many death threats, and had been attacked previously. On Dec. 26 Dora was returning up the hill from the spring where she washed clothes, 8-months pregnant, with her 2-year old son on her hip and laundry on her head. She was shot with a high-powered rifle, she and her unborn child were killed, and her 2-year old son was wounded. Police were stationed nearby (within a few hundred meters), but were unable to prevent the attack or to apprehend the perpetrators.
Jose Francisco Duran – murdered June 4th, 2011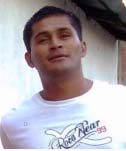 Juan Francisco Durán Ayala (30 years old), was a member of the Environmental Committee of Cabañas-CAC. On June 2, 2011, he was handing out flyers calling for the adoption of a law against metal mining as part of public education campaign led by CAC in defense of water and natural resources. Witnesses reported that the mayor of Ilobasco, José Maria Dimas Castilian, ordered members of the municipal police to remove posters related to the activity and to intimidate volunteers who were handing out flyers. The next day, June 3, 2011, Juan Francisco was abducted on his way to the Technical University in San Salvador, where he was a student. His body was found 10 days after his disappearance. He had already been buried in a common grave.