Details

Published: Wednesday, 18 September 2019 14:45
by Eduardo Barahona / Karla Rodas: Vanguardia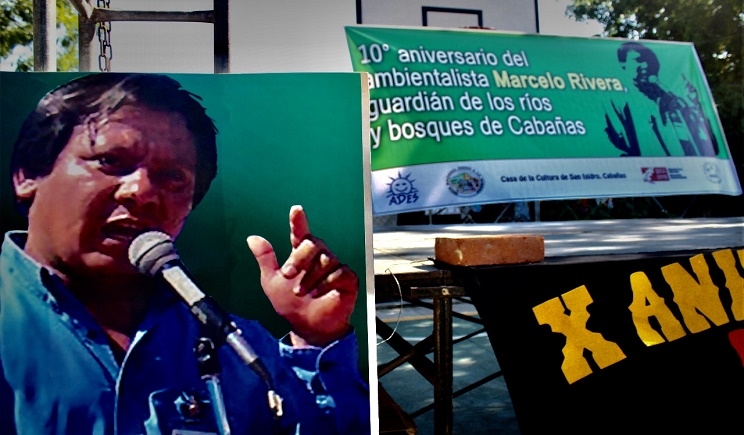 El Salvador is the first country in the world to ban metal mining in its entirety, in March, 2017; but who were the precursors of this victory?
It could be said that one of the biggest environmental victories in the world was won in a small country, which for many decades was classified as one of the environmentally worst, not knowing that within its lands there was a struggle to make it better. In 2017, the "pulgarcito", as El Salvador is called, was recognized in every corner of the world for beating a large mining company, Oceana Gold / Pacific Rim.
Everything in this world has its genesis, and though it is true that the fight for the environment was a collective effort, we must recognize the heroes and heroines who gave their lives at a time of great threat, of metal mining, for our country. This journalistic writing is to remember Dora Sorto, Juan Durán, Ramiro Rivera, and Gustavo Marcelo Rivera, who were the first front line defenders in the department of Cabañas, El Salvador to plant the seeds for our fight and environmental defense.